September 1, 2017
Announcing The 2018 Norman E. Alexander Award for Excellence in Jewish Student Writing about Jewish Americans in music fields. Writers should choose a living or deceased person and write about his or her legacy in any musical specialty such as classical, pop, rock, folk, theater, opera, klezmer, religious, etc. The subject can be a composer, lyricist, conductor, singer, soloist, etc. Also indicate why his or her accomplishments are meaningful to you?

An official program in celebration of Jewish-American Heritage Month, co-sponsored by Fresh Ink for Teens, the Jewish-American Hall of Fame and The Jewish Week Media Group.
The winner will receive a $500 cash prize, plus the inscribed silver Alexander Award medal. In addition, the winning essay may be published in The Jewish Week and on the websites of the sponsors. Award. Essays not exceeding 500 words should be emailed by May 29 to Lily Weinberg at lily@jewishweek.org. Consideration will be given to originality, creativity and writing style. All entries must include the name of the high school and the grade of the entrant. There is a limit of one entry per student. Click here to read the winning essays of past winners.

May 17, 2017
Dr. Jeffrey Hoffman and Dr. Judith Resnik were inducted into the Jewish-American Hall of Fame at the Jewish Heritage Center at the New England Historic Genealogical Society. Dr. Jeffrey Hoffman told about his spinning dreidel floating without gravity, and Dr. Charles Resnik's reminiscences about his sister Judith, who tragically died in the Space Shuttle Challenger disaster, were read. Portions of their talks can be read
here

From left to right: Mel Wacks, Director of the Jewish-American Hall of Fame, with Dr. Jeffrey Hoffman;
Dr. Charles Resnik; and Dr. Judith Resnik.
August 1, 2012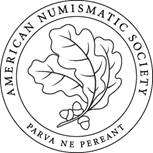 Jewish-American Hall of Fame Web Site to be Administered by the American Numismatic Society
The ANS indicates that "Andrew Meadows, Deputy Director of the American Numismatic Society and Mel Wacks, Director of the Jewish-American Hall of Fame Division of the American Jewish Historical Society have signed an agreement to transfer the web site of the Jewish-American Hall of Fame, www.amuseum.org, to the auspices of the ANS 'so that it will survive and remain relevant. Mel Wacks will oversee the web site at least through 2019, and thereafter if he is able. The American Numismatic Society, organized in 1858 and incorporated in 1865 in New York State, operates as a research museum under Section 501(c)(3) of the Internal Revenue Code and is recognized as a publicly supported organization under section 170(b)(1)(A)(vi) as confirmed on November 1, 1970."
June 12, 2012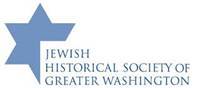 The Jewish Historical Society of Greater Washington issued art medals (coordinated by the Jewish-American Hall of Fame) commemorating pioneer American Jewish aviator Arthur Welsh (1881-1912). The medals were issued in conjunction with a public reception, symposium and exhibition at the College Park Aviation Museum in College Park, Maryland—almost exactly a century after his tragic death while testing a military plane at the College Park airfield.
May 15, 2010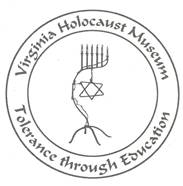 Jewish-American Hall of Fame Plaques Featured in "The Impact of Jewish Intellect" Exhibit at the Virginia Holocaust Museum
This permanent display begs the question: What if…. What if one of the murdered millions had discovered a cure for cancer, HIV/AIDS or Alzheimer's? Would fossil fuels have become obsolete had an alternative been discovered by one of the Jewish children exterminated by the Nazis? Such questions should come to mind in this striking, new gallery that explores the impact of Jewish intellect on humanity. The Museum, located at 2000 East Cary Street in Richmond, is open Monday – Friday 9:00 AM - 5:00 PM, Saturday 11:00 AM - 5:00 PM, Sunday 11:00 AM - 5:00 PM. There is no admission fee. Call (804) 257-5400 for further information.
October 26, 2007
In Celebration of Victor Ries' 100th Birthday
Here's the story of how Victor Ries shaped the future of the Jewish-American Hall of Fame medals project.
May 15, 2004



350th Anniversary of Jewish Life in America Medal
A committee has chosen the designs of Dana Krinsky for the official medal celebrating 350 Years of Jewish Life in America, which will be celebrated nationally from September 2004 through September 2005.

July 15, 2001
Jewish-American Hall of Fame Becomes Division of American Jewish Historical Society
Mel Wacks, Founding Director of the Jewish-American Hall of Fame, is pleased to announce that the Board of Trustees of the American Jewish Historical Society has voted to accept the Jewish-American Hall of Fame as an operating division commencing July 15, 2001.
March 20, 2000
The Incredible Gerta Ries Wiener
by Mel Wacks
A tribute to a wonderful artist, a unique person, and a good friend who died in her sleep on March 1, 2000 at the age of 101.